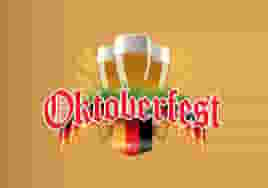 Oktoberfest - Kickoff Tasting Dinner and the Whole Month Celebration
Oktoberfest is a time for celebrating the harvest and the wonderful combination of water, yeast, malt and hops in the age old tradition of beer making! 

Alfred's Oktoberfest starts off with an awesome 6 course small plates and beer tasting meal featuring classic German dishes and multiple fall and Oktoberfest beers. Chef Heath has created a multi faceted menu that pairs perfectly with the beers and will delight your tastebuds! Will Chesak from Advintage Distributing will be here to talk about the different beers being offered. Be sure to book early as this event will be a sellout!

For the rest of October the dishes and beers from the dinner will be available individually to be ordered at your leisure - for dine in, take out and delivery! PROST!
Click Here to see the menu details